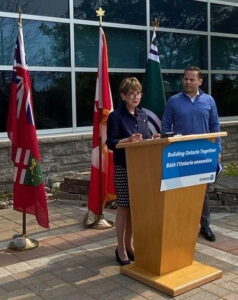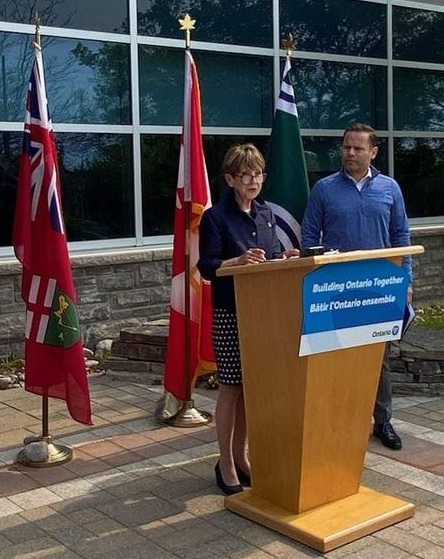 The local MPP, (I love photo-ops), David Piccini, came to Town on Friday and did the usual Doug Ford thing – he dropped some money  on a problem – Homelessness; that's good. The Warden of the County gushed, blushed and said "Thank you."
But now the question has to be answered, where is the money going? In a synopsis of the press release John Draper (read the full post here) lists some places the County says the money will go:
Resources like an additional Mental Health Worker through Northumberland Hills Hospital so that we have two full-time resources dedicated to street outreach and intensive mental health case management for people experiencing homelessness.
Resources like expanded shelter benefits to help people at risk pay first and last month's rent, utilities arrears, or rent deposits to stabilize their housing situation.
And resources like additional overflow motel shelter spaces, family diversion spaces, and housing case management services through Transition House Shelter.
From prevention programs to expanded shelter services, this investment from the province will help to further ensure that some of the most vulnerable members of our community have access to essential life-stabilization supports.
But the devil is in the details and Cobourg is only part of the County. So will we in Cobourg notice any significant difference in the problems of the marginalised on our streets and beaches and the other usual places that the homeless are camping?
Another Mental Health worker at the local Hospital is good news, extra money for housing supports like rent top-ups is great but these efforts only are seen by those in dire need and not by the general public. Where is the 'wraparound resource centre' fully accessible 24/7 that some people have proposed? Is the extra $2M enough to pick up the slack in programmes we are currently operating at the County level? Will any of the money be allocated to the Elgin St boondoggle to cover off the over-runs in the project?
We at the BR will wait and see but what we would like to see first is a comprehensive plan from the County Social Services that lays out just how the disparate agencies in the County are coordinated to supply 'one-stop' access, for those in distress. Where is the plan and how much will it cost, because as we know the increase in funding will  not be enough.